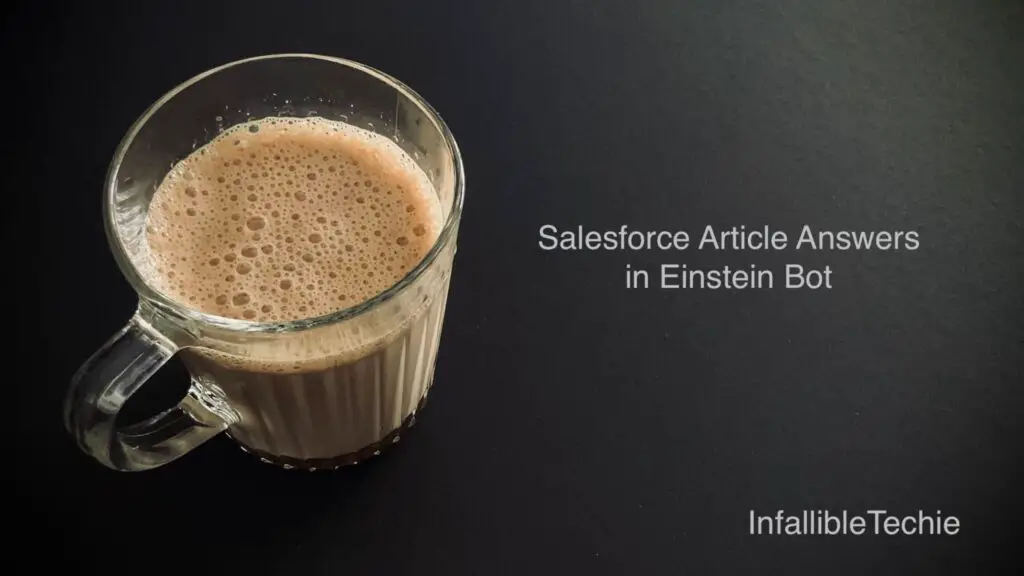 Salesforce Article Answers with Einstein Bot helps us avoid transferring Chats to agents when Knowledge articles can assist the customers.
1. As an admin make sure Knowledge User check box is enabled.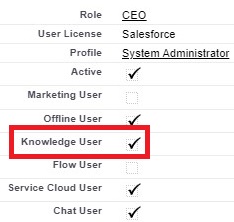 2. Enable Knowledge and publish some articles. Please have at least 10+ Published articles.
3. Go to Einstein Bot in Setup. Select Smart Features tab. Click Get Started.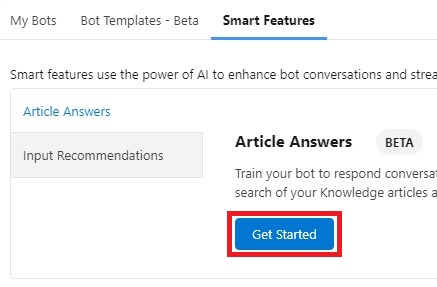 4. Configure the Article Answers.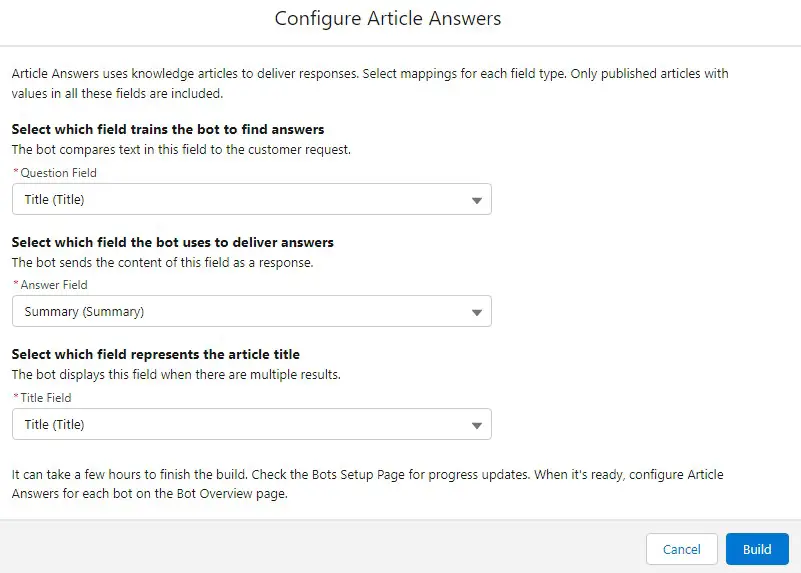 5. Create a new Einstein Bot or in the Existing Bot, enable "Use Article Answers with this bot".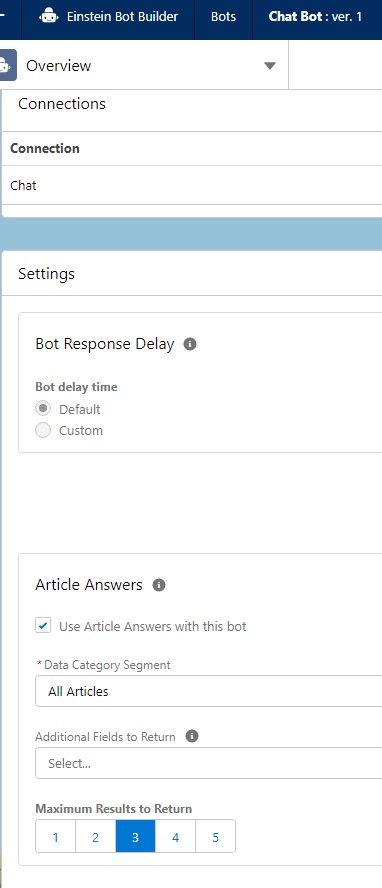 6. Enable Intent in the Dialog. In my example, I have enabled Intent in my Main Menu.
Welcome Dialog:
Main Menu Dialog:
Sample Article: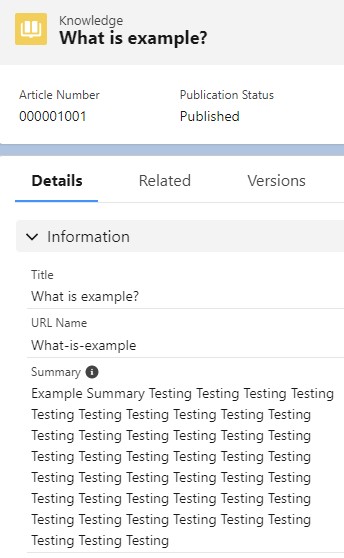 Output: