Note:
To configure Survey in Salesforce Messaging Channels, Feedback Management – Starter and Feedback Management – Growth licenses are needed.
Reference Help article:
https://help.salesforce.com/s/articleView?id=sf.task_distribute_surveys_using_digital_engagement_channels.htm&type=5
1. Create a Permission Set. In System Permissions, enable "Salesforce Surveys Advanced Features". Assign the Permission to yourself or to the Admin who is going to Configure the Survey in the Messaging Channel.
2. Under Salesforce Setup, select Messaging Settings.
3. Select Configure Survey from the Action Menu in the Channel.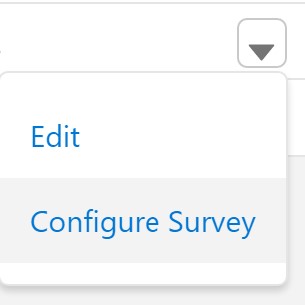 4. Enter Invitation Message and select the Survey to be sent.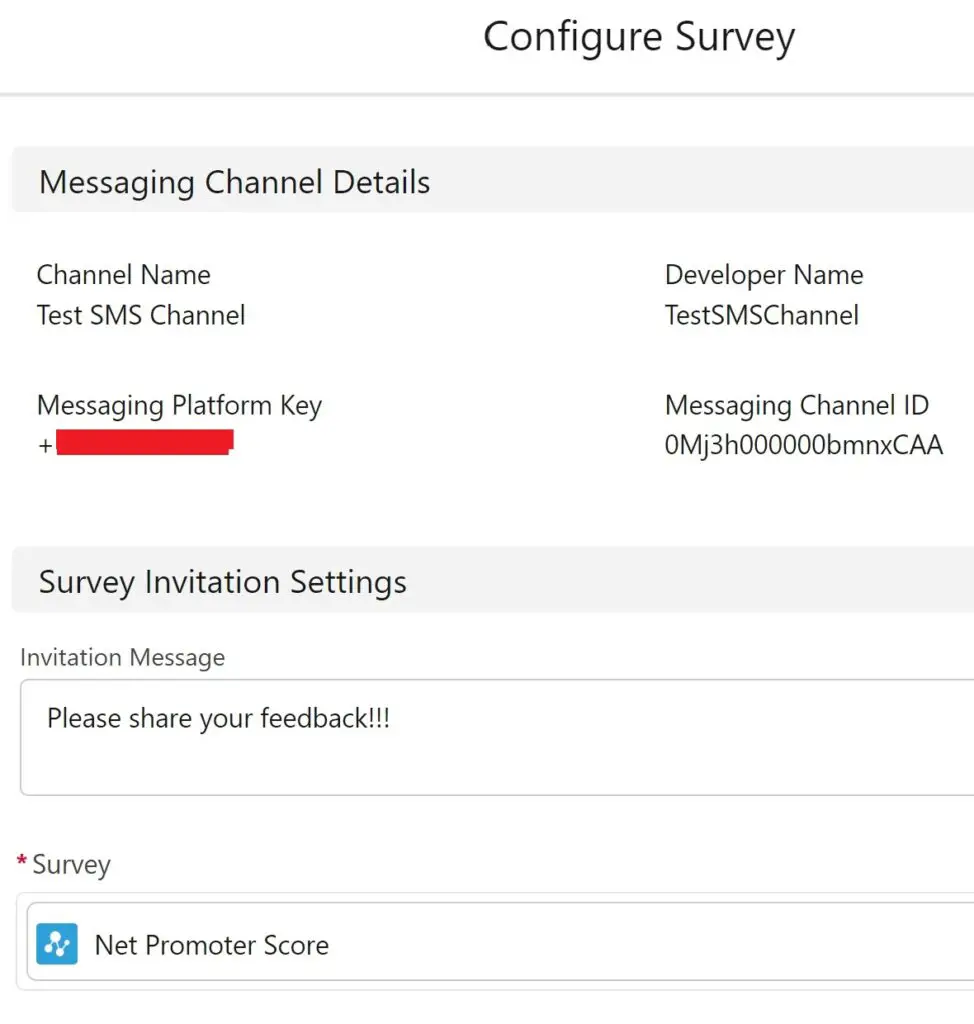 Output: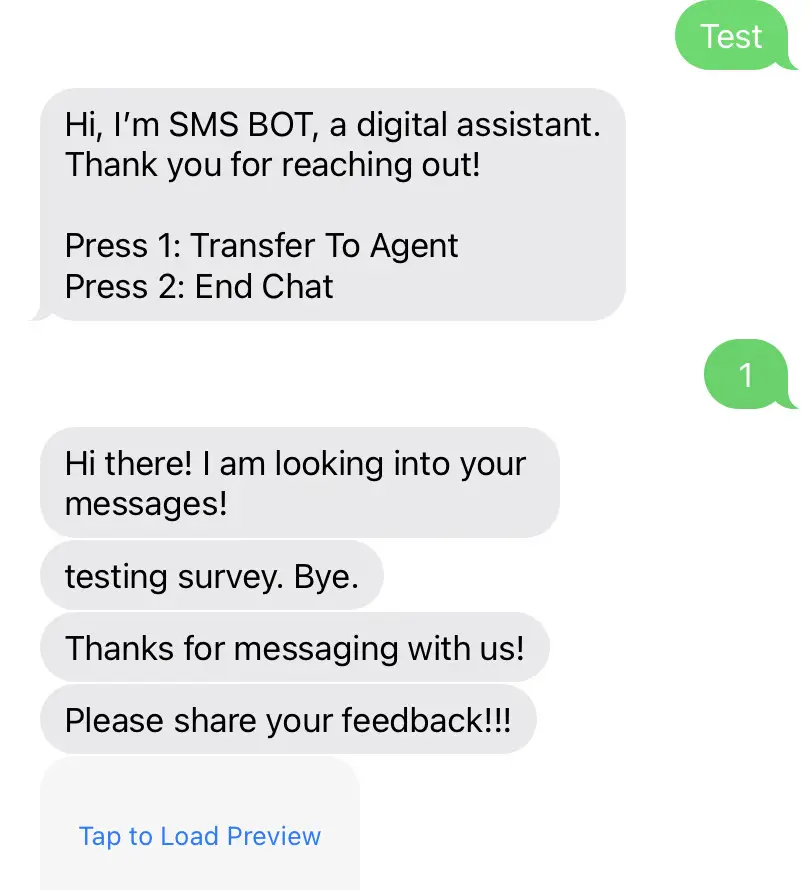 User has to click the link to open the Survey.