OWD
1. Private(Read through related to records)
2. Controlled by Parent(Read/Write based on related to records)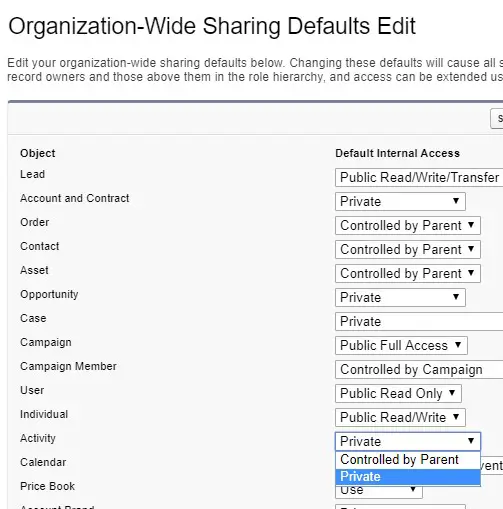 Activities with no WhoId and WhatId are considered to be Private and only accessible to the Owner(Assigned To field).
Private checkbox on the Event records allows only the creator to view it and hides it from others.
Role Hierarchy grants access.
Users with View All or Modify All profile permissions can view/edit all activities.
OWD can be set for Calendars and users can share calendar to other users.
Sharing calendars won't give access to activities.
Activity can have only 100 fields(for both Task and Event). Limit is not separate for Event and Task.
Sandbox refresh won't include archived activities.
To know more about archived activities, check the below link
 https://www.infallibletechie.com/2015/06/archived-activities.html