1. Go to Field Service Settings.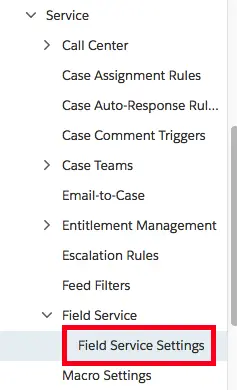 2. Check Enable Field Service Lightning and click Save button.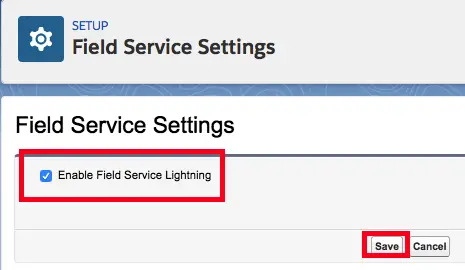 The default value for Search work order fields when suggesting article and Search work order line item fields when suggesting articles is Subject. Change it if required to a different field. You can select multiple fields too.