When you create a request usage notification, you specify an administrator to receive an email notification whenever your organization exceeds a specified limit for the number of API requests made in a specified span of hours.1. Go to API Usage Notifications.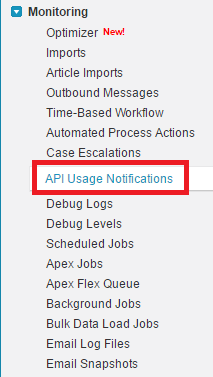 2. Click the New button.

3. Select the system admin who should get the notification and save it. Once the threshold percentage is exceeded, a notification is sent once per the number of hours specified, until the limit is no longer exceeded.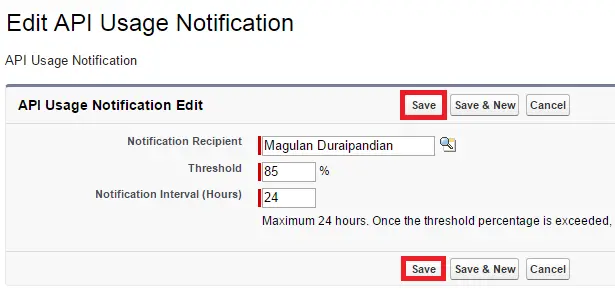 Note:
Maximum 10 notification requests can be added.