To enable editing Feed Posts and Comments in Salesforce, follow the below steps
1. Go to Chatter –> Settings and enable "Allow Users to edit posts and comments" check box.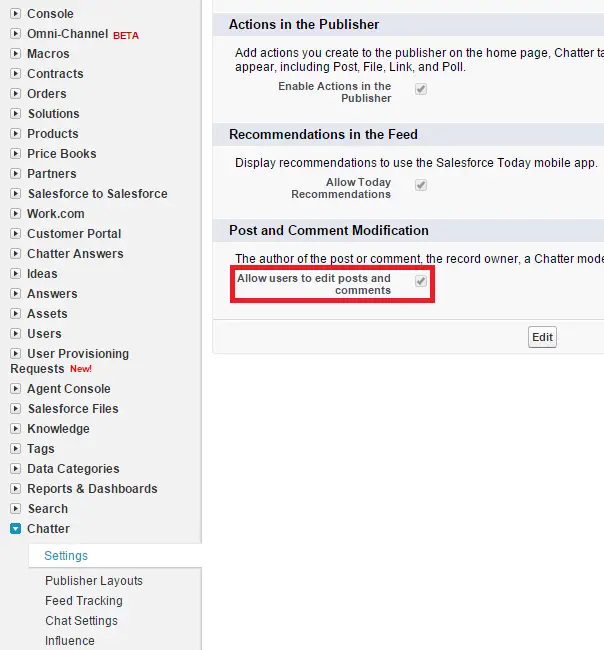 This is enabled by default.
2. To enable in profile, go to Profile System Permission and enable Edit My Own Posts and Edit Posts on Records I Own check boxes.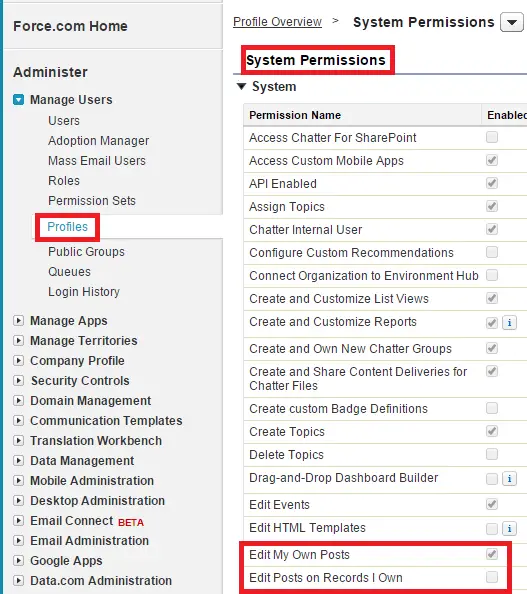 Edit My Own Posts is enabled for all Standard Salesfore Profiles. For custom profiles, administrators has to enable it. But Edit Posts on Records I Own is not enabled by default.
To edit Feed Posts and comments, check the below picture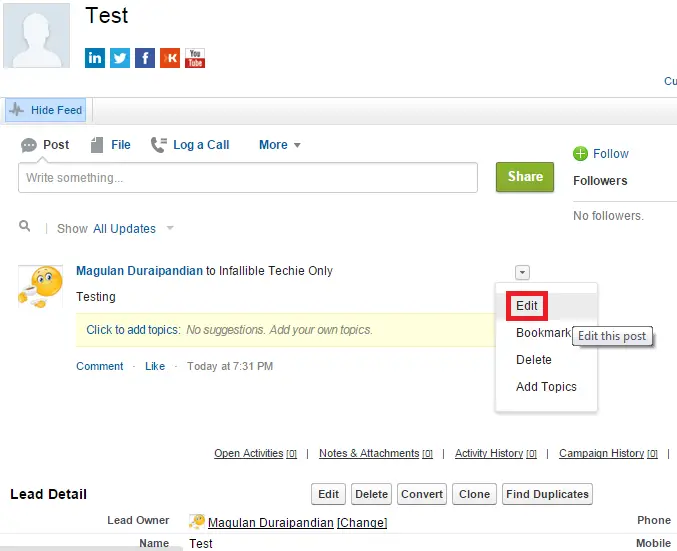 Note:
Users with the "Modify All Data" permission can always edit all posts and comments, regardless of sharing settings.
Cheers!!!