Check rows to filter, then drill down by in 
Reports in Salesforce is used to change the group by field in the report.
It is available only in Summary and Matrix reports.
In Matrix reports, it will change the row wise grouping field.
Sample report: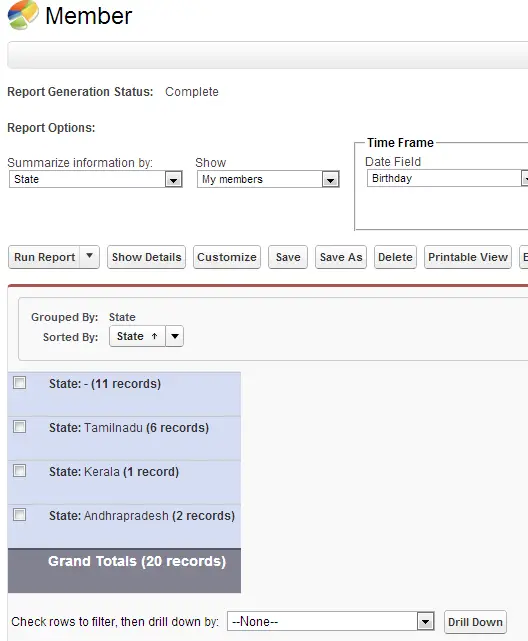 The above report is a Summary report in which grouping is done by State field. Let us drill it down my marital status field.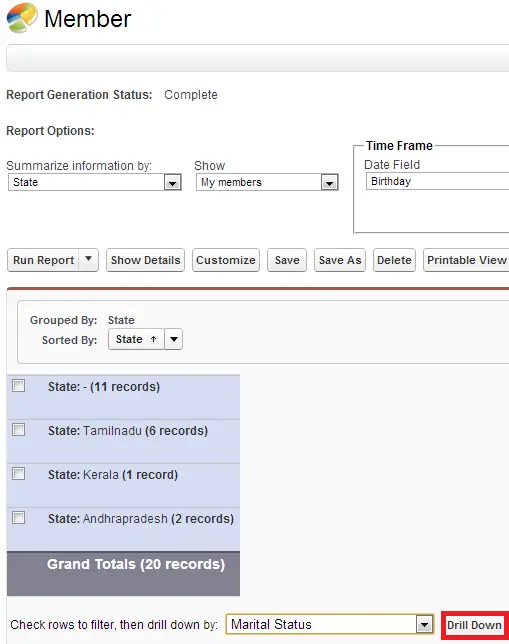 After drilling down: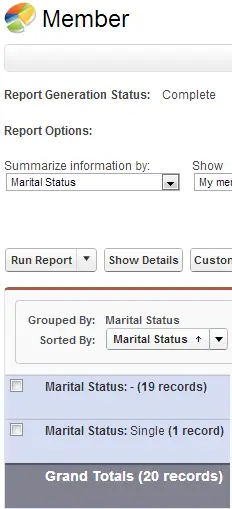 Now the grouping is changed to Marital Status.


Note: It is not allowed in Tabular and Joined reports.