Note:
Kindly don't do this until it is really required. Doing this will send an email to all the users in your organization with a link to reset their password.
To expire all the users password in Salesforce,
1. Go to Setup –> Administer –> Security Controls –> Expire All Passwords.
2. Enable "Expire all user passwords" check box.
3. Click "Save" button.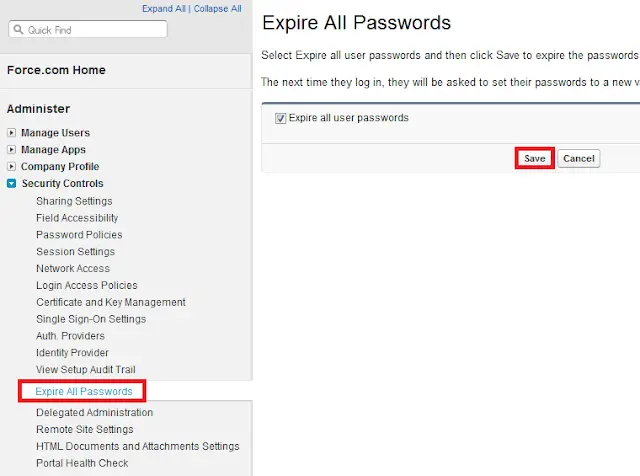 Cheers!!!