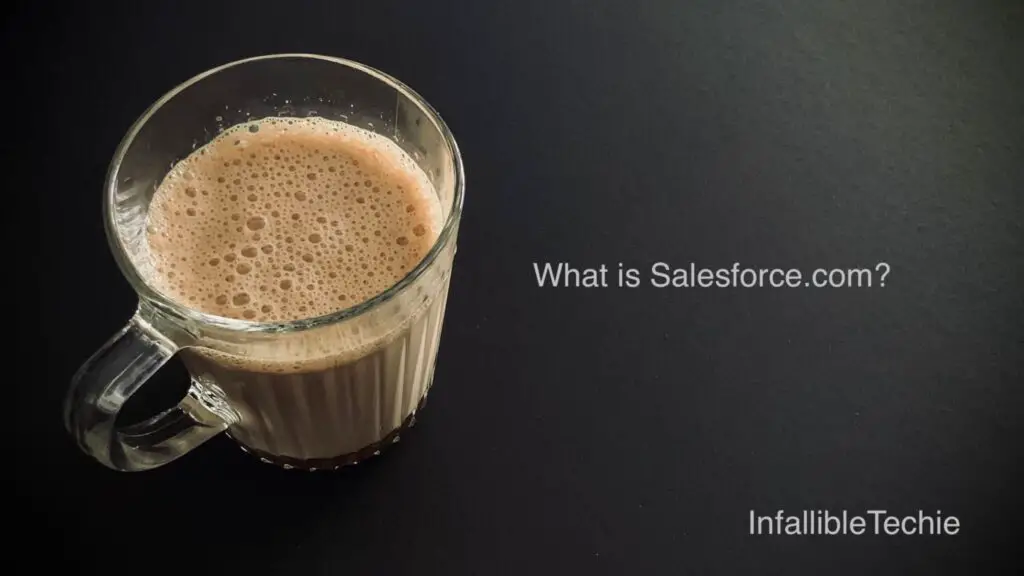 To know what is Salesforce, check the following:
Salesforce.com is a cloud computing and social enterprise software-as-a-service (SaaS) provider based in San Francisco. It was founded in March 1999, in part by former Oracle executive Marc Benioff.
Cloud computing is a general term for anything that involves delivering hosted services over the Internet. In the software-as-a-service cloud model, the vendor supplies the hardware infrastructure, the software product and interacts with the user through a front-end portal.
Salesforce.com is a web based CRM tool that helps us to maintain the relationship with the customers.
Salesforce.com is a good example for Cloud computing services.
Salesforce.com uses Multi tenant architecture.
Leaders in cloud computing systems for customer relationship management, CRM, sales, social, call centre, knowledge management software cloud computing. 
What Salesforce provides in CRM domain is amazing with several features.