Follow the below steps for Salesforce Chat Browser Notification.
1. Allow Notifications for your Browser in your OS Settings. If you are using Windows, then go to Notifications and select Google Chrome. Enable "Show notification banners" and "Show notifications in action center". Also, turn on "Play a sound when a notification arrives". Adjust the priority of the notifications in the action center.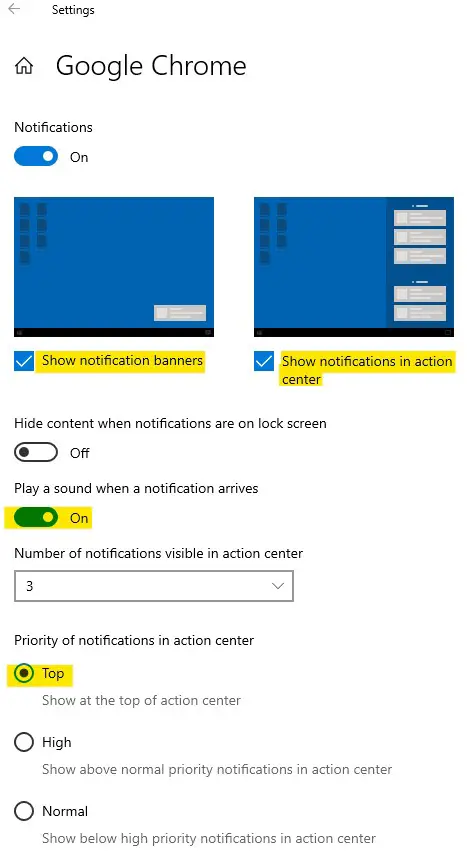 2. Update Browser Notification Settings. If you are using Google Chrome, go to Settings –> Privacy and security –> Site settings –> Notifications. Make sure you have allowed Notifications for your Salesforce org.

3. Enable "Show new work notifications in the browser" in the Omni-Channel widget.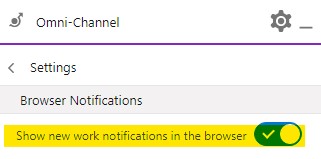 Output: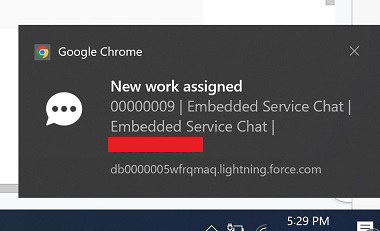 If the Notifications are not coming during Screen Sharing sessions, then disable "Focus Assist" in Windows OS.