Okta Verify app can be used for Salesforce MFA. Please check the below for Profile permissions and steps to setup.
Profile Permissions for both UI and API Logins:
1. Select "Choose Another Verification Method".
2. Select "Use verification codes from an authenticator app".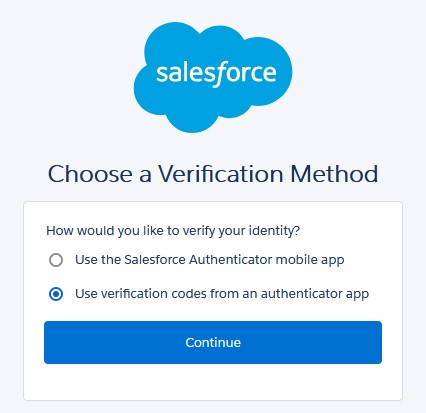 3. Use Okta Verify app and scan the QR code. Enter the code after adding the account.