Replication uses your existing dataflows to determine which objects and fields to replicate. When you enable replication, Analytics validates these dataflows and displays any errors it finds. Fix errors before you continue.
Extracts local and external data in advance for use in dataflows and recipes.
1. Go to Analytics Settings.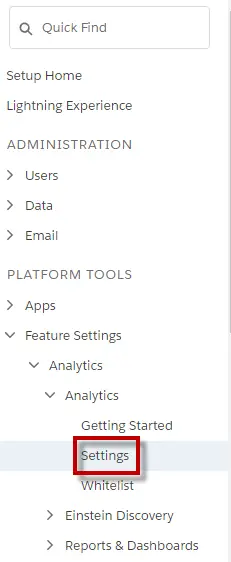 2. Check Enable Replication.