Tag:
Salesforce Command Line Interface Data Loader

Navigate to Data Loader's bin folder to execute the command. Make sure the path information is accurate.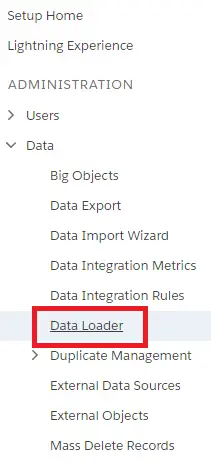 1. Navigate to Setup –> Data –> Data Loader. 2. Download the data loader. 3. Install it following the wizard. Note: Make sure Command Line Tools and Samples option are ....
When you get System cannot find the path specified in CLI Data loader setup, 1. Find the folder where data loader is installed. 2. Make sure JAVA JDK and JRE are ....