Exception:
Unable to connect to server: timeout expired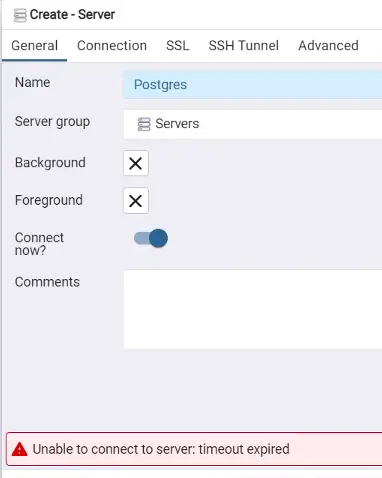 Resolution:
1. Make sure the Database is Publicly accessible by using the Modify button.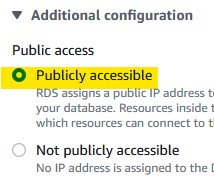 2. In "Connectivity & security" section, click the "VPC security groups".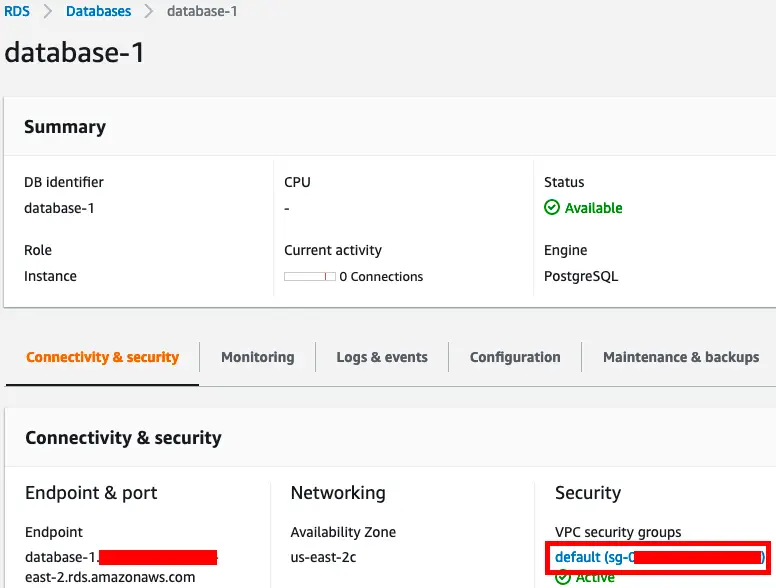 3. Select "Inbound rules" tab.
4. Click "Edit Inbound rules" button.

5. Click "Add rule" button.
6. For "Type", select "PostgreSQL". For "Source", select "Anywhere-IPv4".

7. Click "Save rules" button.