Login Hours is used to restrict users to avoid logging into Salesforce during Non-Login hours. We can specify the timing for each day during which the users are allowed to login.
Note:
Depending on whether you're viewing or editing login hours, the hours can be different. On the Login Hours edit page, hours appear in your specified time zone. On the profile overview page, hours appear in the org's original default time zone.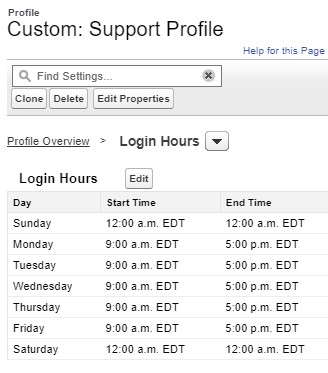 What happens when the Login Hours end for an Active Session for a user?
If users are logged in when their login hours end, they can continue to view their current page, but they can't take any further action.     
Reference Article:  
https://help.salesforce.com/s/articleView?id=sf.users_profiles_epui_login_hours_edit.htm&type=5