Previously, Salesforce had to be contacted to enable the Administrators Can Log in as Any User setting.
Starting from Summer '15, this setting is enabled by default.
Administrators with "Modify All Data" and Delegated Adminstrators with "View Setup and Configuration" permission can login as other users.
To set this, check the below steps:
1. Go to Administer –> Security Controls –> Login Access Policies.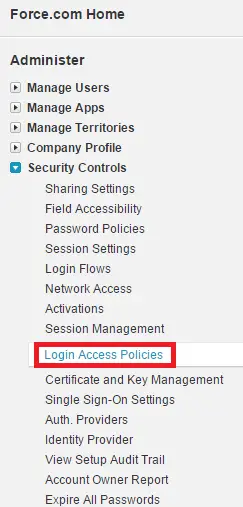 2. Click "Enabled" check box and save it.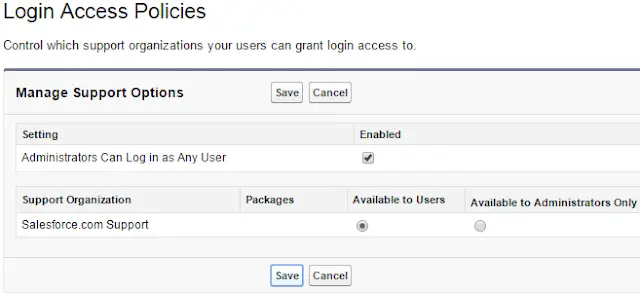 Best Practices:
1. Delegated Administration can be used so that users can login as those users alone.
2. If you grant login access to a user, and they have field level security access to an encrypted field, that user is able to view encrypted data in that field in plaintext.
3. For high security purpose, Two-factor authentication for login as can be enabled for the org.